Providing Aerostructures to the Domestic and International Aerospace Markets
World-Class Structures for Air Vehicles
The world's major aerospace and defense providers repeatedly turn to Kaman Aerospace Jacksonville (KAJ) to meet their critical requirements on aggressive delivery schedules and complex statements of work. KAJ was a recipient of a 2018 Supplier of the Year for Sikorsky Aircraft Corporation/Lockheed Martin.
Kaman Aerospace Jacksonville is an award-winning supplier of metallic details, complex metallic aerostructures and metallic sub-assemblies for:
Manned and Unmanned Helicopters
Fixed Wing Aircraft
Ground Platforms
KAJ also acts as an integrator of composite and metallic components, sub-assemblies and major assemblies for ground and air platforms.
Kaman Aerospace Jacksonville provides engineering, CNC machining, lean production and is an FAA certified aircraft repair station. Additionally, KAJ provides maintenance, repair and overhaul services to the defense aftermarket sector.
Capabilities
System Integration
MRO Structural Repair
Complex Structural Assemblies
Complex Sub-Assemblies
Large Integrated Structures
Sheet Metal Fabrication
3-, 4-, & 5-Axis Machining
Programming
Wiring and Subsystem Installations
Complete Flight Safety Installations
Non-Destructive Testing & Inspection
Aircraft and Component Painting
Welding
Assembly Tool Design and Sourcing
Material Review Board Authority
Accreditations and Approvals
Kaman Aerospace Jacksonville offers a full package of capabilities and services that ranges from design, to manufacturing, to system integration.
Kaman Aerospace Jacksonville is ISO AS9100 and Nadcap accredited, and holds multiple process approvals, including:
ISO 9001-2015
Boeing D6-82479 BQMS
Boeing D6-51991 DPD
Boeing D1-4426
Bell QPS100 and QPS200
Lockheed Martin ETM-S64-119
Sikorsky ASQR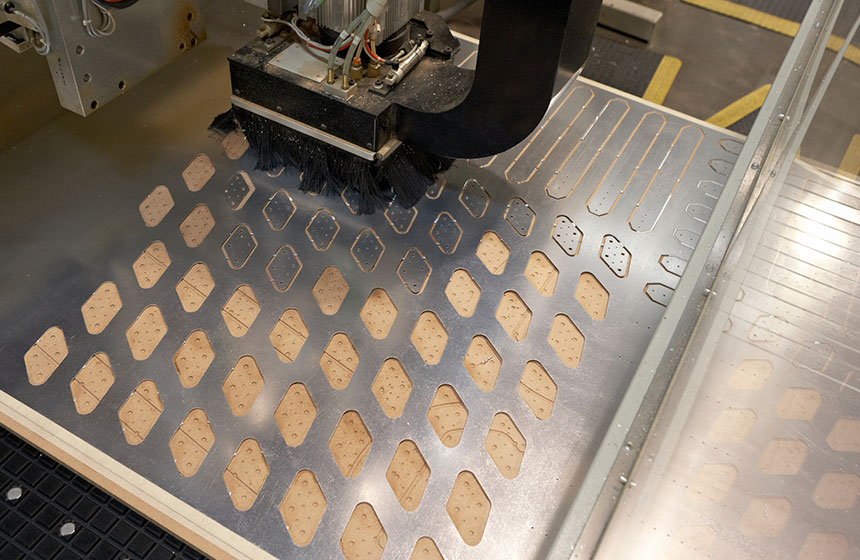 Fabrication
Types of Fabrication:
Brake Form
Hydro Form
Hot Joggling
Routing/Drilling
Core competency work includes fabrication of sheet metal, extrusions, and small bench-type assemblies for the commercial and military aerospace market
60,000 ft2 Building; Available Space for Volume Increment Expansion (5,500 Sq. Ft)
ISO Accredited: ISO 9001-2015; AS 9100 Rev D
Lean and Continuous Improvement Philosophy
Contact KAMAN Aerospace Jacksonville
Contact us regarding our products and services.