Founder
Charles Huron Kaman was a 26-year-old engineer in 1945 when he founded Kaman Aircraft Company in the garage of his mother's West Hartford, Connecticut home with $2,000 invested by two friends. He started the company to demonstrate a new rotor concept he devised to make helicopters stabler and easier to fly. Over the next half-century, Mr. Kaman built the company into a worldwide leader in the aviation industry. Kaman Aircraft, now Kaman Corporation, has become a billion-dollar company.
A pioneer in rotary-winged flight and one of Connecticut's great inventors and innovators, Kaman achieved many breakthroughs, including the first gas turbine-powered helicopter, the first twin-turbine-powered helicopter, the first remotely controlled helicopter and the first all-composite rotor blade. Over the years his helicopters set numerous records for performance and altitude.
While building a worldwide reputation as a successful inventor and entrepreneur, Mr. Kaman also became admired for his humanitarian efforts in connection with his work for the vision-impaired. With his late wife, Roberta, he founded Fidelco Guide Dog Foundation, a groundbreaking business, which breeds and trains guide dogs for the blind at its Bloomfield, CT headquarters.
Mr. Kaman was a leader who created a culture of accomplishment in his businesses, and who also created an environment where people knew they could be at their best in working for and with him. A visionary for his talents in diversifying business, Mr. Kaman explored numerous other opportunities through Kaman Corporation, from laser optics and space systems to industrial services and distribution. In the 1960s, Mr. Kaman, an accomplished guitar player who once turned down an offer to play with Tommy Dorsey's orchestra to pursue his career in helicopters, formed Kaman Music. He used his knowledge of vibration and composite materials gained from building helicopters to design the popular round-backed Ovation Guitar, a major innovation in the 20th-century music business.
Born on June 15, 1919, he grew up in Washington, D.C. His father, born in Germany, supervised construction on the Supreme Court and other buildings in the capital city. As a teen-aged aviation enthusiast, Charlie set national duration records for hand-launched model gliders. He dreamed of becoming a professional pilot, but deafness in one ear forced him to change his plans.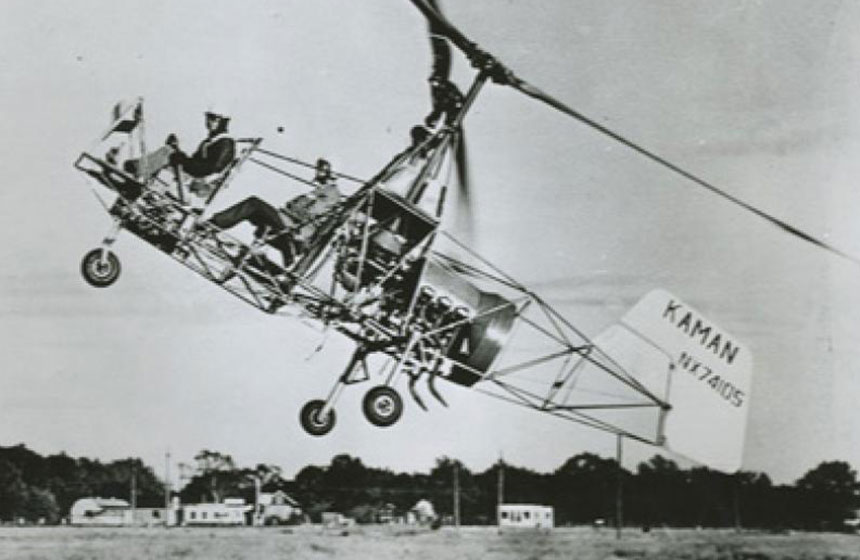 He earned a bachelors degree in aeronautical engineering from Catholic University, graduating magna cum laude in 1940. He took a position in the propeller performance unit at Hamilton Standard. While working on propeller dynamics, he met Igor Sikorsky, who was developing helicopters for another division of United Aircraft. As he later recalled, his life was changed the first time he observed Mr. Sikorsky's pioneering work with helicopters.
When Mr. Kaman entered the fledgling business of vertical flight, helicopters were unstable and difficult to fly. While working at home nights and weekends, Mr. Kaman developed a new concept of rotor control based on "servo-flaps." These were small ailerons added to the edges of the rotor blades to improve helicopter stability. He also proposed intermeshing rotors, which would increase lift while eliminating the tail rotor. These inventions became the hallmarks of all Kaman helicopters to follow.
The first Kaman helicopter, the K-125, lifted off the ground on January 15, 1947. It was a short flight, with the aircraft tethered to remain within six inches of the ground. The first free flight occurred that spring, with a test pilot executing a vertical takeoff to 50 feet and flying figure-eights at 50-60 miles per hour.
The company got its first big break in 1948 when the U.S. Navy bought two of his helicopters for evaluation. Kaman's SH-2 Seasprite line of helicopters flew more than one million hours in service with the U.S. Navy in anti-submarine warfare, anti-ship surveillance and targeting, search and rescue, and utility operations.
One of the proudest accomplishments of Mr. Kaman's distinguished career was the more than 15,000 lives that Kaman helicopters were estimated to have saved over the second half of the 20th century. The Kaman H-43 "Huskie" flew more rescue missions during the Korean and Vietnam wars than all other helicopters combined, and remains the only military helicopter to serve throughout its service life with no loss of life or accidents attributed to its design.
In 1992, Kaman introduced the K-MAX® "aerial truck," the first helicopter specifically designed for repetitive heavy-lift operations. K-MAX® has been used in logging, construction, mining, firefighting, oil and gas exploration, and other high-altitude work. In keeping with the value Mr. Kaman always put on human life, two K-MAX® aircraft are currently undergoing modifications to be deployed to Afghanistan in an unmanned cargo resupply role.
While Kaman Corporation stands as a testament to his significant business achievements, a series of distinguished awards speak to Mr. Kaman's human achievements. In 1997, he joined other aviation greats including Charles Lindbergh, Jimmy Doolittle, Neil Armstrong and Igor Sikorsky as a recipient of the National Aeronautic Association's Wright Brothers Memorial Trophy, the nation's premier aviation award.
President Clinton presented him with the National Medal of Technology, the nation's highest recognition for contributions to technical excellence, in 1996. He also received the Connecticut Medal of Technology; the U.S. Department of Defense Distinguished Public Service Medal; the Aviation Week and Space Technology Laurel; and the Fleet Admiral Chester W. Nimitz Award.
He was inducted into the Hall of Honor of the National Museum of Naval Aviation and was named an Honorary Fellow of the Royal Aeronautical Society. He also received honorary doctorates from the University of Connecticut, the University of Hartford, of which he was one of a group of founders, and the University of Colorado. At the time of his death, Mr. Kaman was chairman emeritus of the corporation.
One of the leading aviation pioneers of the 20th century and a great entrepreneur and humanitarian, Mr. Kaman died on Monday, January 31, 2011 in Bloomfield, CT. He was 91.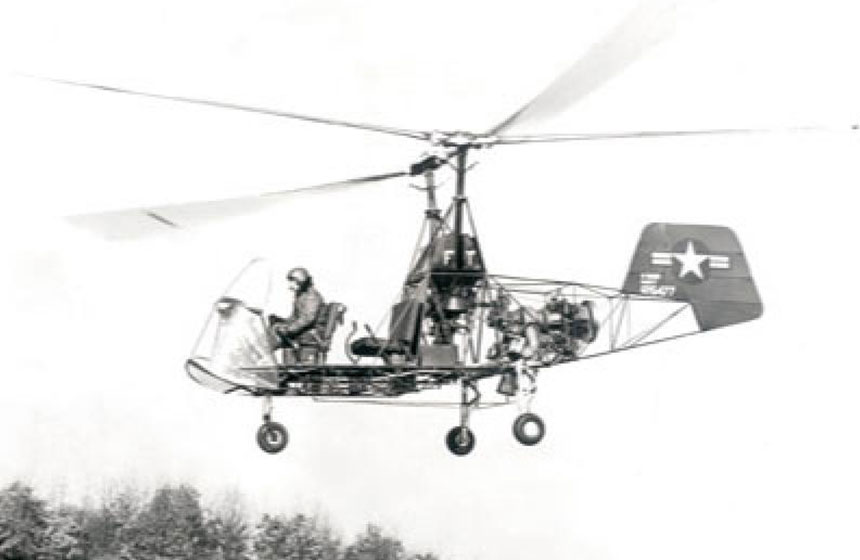 Acquisition Strategy
Over the past 70 years, Kaman has started, acquired and divested dozens of innovative businesses in fields ranging from aerospace and industrial distribution to music and scientific research.
Contact KAMAN
Kaman builds to print and custom engineers thousands of precision parts. Contact us.
Headquarters:
1332 Blue Hills Avenue
Bloomfield, CT 06002
Mailing Address:
Kaman Corporation
PO Box 1
Bloomfield, CT 06002
Phone:
+1 860.243.7100